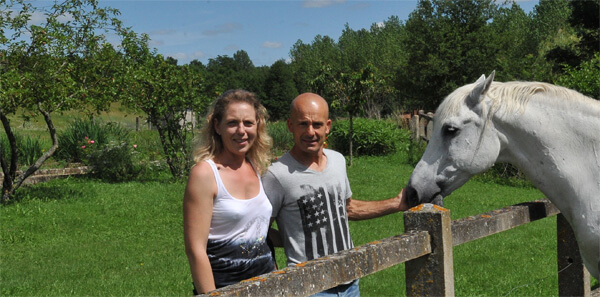 Owners Guest House of "La Maison du Moulin des Roches":
"... You be the Judge ! ... "
It has been a long process to realize the dreams running throught our heads ... And fifteen years later, we have now reached our destination.
We have renovated everything but kept the soul of the House. It is characteristics which have a story to tell for you to discover. We hope that our tastes when decorating the rooms meet with yours.
We had two goals in mind: To make sure you would fully enjoy our rooms decorated with our personal touch and everything around the House ...
We dedicated one year to completing the project. We followed the rainbow and reach the dream we hoped to find at the end.
We feel confident that the previous owner would be smiling down on us. Because automatelywe would like the history of the Mill House to continue and the question to ask is: Are you pleased 
with the result ? Waiting for your answers because ... "... You be the Judge ! ..."
Anne & Thierry GRANDET